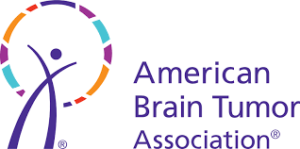 What is a brain tumor?
The adult body normally forms new cells only when they are needed to replace old or damaged ones. Infants and children form new cells to complete their development in addition to those needed for repair. A tumor develops if normal or abnormal cells multiply when they are not needed. A brain tumor is a mass of unnecessary, and often abnormal, cells growing in the brain.
Causes
There are not yet any clear answers for the causes of a brain tumor. Some research suggests that most brain tumors are due to heredity or abnormal genetic structure. Other causes now being investigated include environmental factors such as exposure to radiation or electromagnetic fields and even chemical exposure to pesticides or other industrial chemicals.
BRAIN TUMOR FACTS
Over the course of the next year, more than 100,000 people will be diagnosed with either a primary or a metastatic brain tumor, and these numbers are on the rise.
•
Brain tumors are the second leading cause of cancer-related deaths in children under 15 and young adults up to age 34. However, the cure rate for most brain tumors is significantly lower than that for most other types of cancer.
•
Children who are cured of leukemia are shown to be at greater risk of developing a brain tumor.
•
Approximately 44 percent of all primary brain tumors are benign.
•
Unlike most benign tumors found elsewhere in the body, benign brain tumors may recur and may result in death.
•
Because of their location at the control center for thought, emotion, and physical function, brain tumors are difficult to treat.
•
Brain tumor research is underfunded and the public, in general, is unaware of the magnitude of the problem.