Joel was magnetic.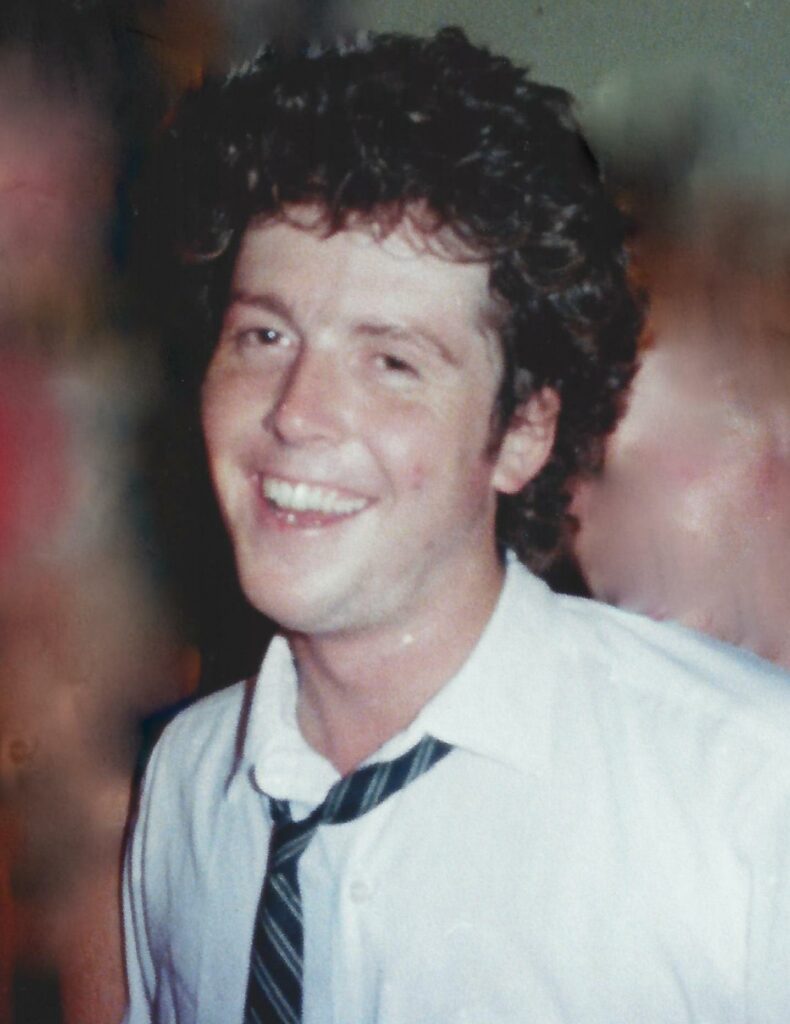 For those of you who knew Joel, you know exactly what I mean.  For those of you who never had the honor of getting to know him, well, you'll have to look at his family; extrapolate Lisa's whimsicality, Johnathan's sincerity, Martha's charm, Christian's exuberance, Matt's charisma, his mother's grace, and his father's humor.  Add the wisdom from his best "teachers" and the experiences from his best friends. And that, my friends, that was Joel.
Joel A. Gingras, Jr. was born on September 9, 1961, in Key West, Florida.  He was the oldest of six children born to Joel and Mary Gingras. He was a Navy baby, a Navy kid, which led him to homes in Key West, FL, Long Beach, CA and Indian Head, MD.  His sister Lisa and brother Johnathan were born at the last two of these stops, respectively, each of which were Naval bases.
In 1966, he started elementary school at Hatherly Elementary in Scituate, MA.  After moving to Doylestown, PA in 1970, he entered Linden Elementary. He then moved on to Our Lady of Mt. Carmel Elementary School followed by Archbishop Wood where he graduated 1979. After two years at Bucks County Community College, he transferred to St. Bonaventure University in Western New York and graduated in 1985.
As a young boy, he got his first job as delivering newspapers for the Daily Intelligencer in Doylestown.  It was clear from the start that Joel put his best efforts into his endeavors.  He continued to accept larger routes--and, thus, over 80 customers--and his exceptional enterprise earned him the honor of "Paperboy of the Year" in 1974.  His next stop in the working world was Hornberger's Bakery, where he delivered treats and wedding cakes throughout Bucks and Montgomery counties. During his college years, he found his passion in the trades by becoming a painter for Lueckel Custom Painting.  After graduating, he became a salesman for Jones Ceilings in Cherry Hill, NJ.
Joel was an enthusiastic collector of everything from coins to stamps to beer cans.  Once he was old enough to drive, he shifted his focus to buying and rebuilding Chevrolet Camaros.  His favorite was a 1968 blue convertible. It had super hot wheels, not to mention a sound system that was second to none. And yes, the mufflers were special order and gave the car a sound that you could hear three blocks away. It truly was Joel's pride and joy.  He had a well-known ardor for his hobbies, and, yes, for his cars.
Joel was an exceptional athlete.  He played baseball, football and basketball as a young boy but found his passion in ice hockey.  After becoming a huge fan of the Philadelphia Flyers, he started playing street hockey at Burpee Playground in Doylestown.  He soon took his hockey to the ice and began playing competitively at Face Off Circle in Warminster, PA. He played high school hockey at Archbishop Wood and eventually played varsity hockey at St. Bonaventure University.
At St. Bonaventure University, Joel continued not only to expand his knowledge in the classroom but also to forge abiding friendships.  Undoubtedly, Joel made friends wherever he went--the dorm, the rink, the bars. (He is a Gingras, after all.)  It seemed as though everyone knew Joel.  He brought people together from all walks of life.  And undoubtedly, through his friendships, those both casual and deep, fleeting and long-lasting, he made an impact on those he knew.  Those of us who knew him, know that.
In the Spring of 1988, Joel's typical happy demeanor started to change.  There were complaints of headaches, difficulty with balance and challenges with vision.  Knowing something was wrong, Joel saw a doctor who quickly diagnosed a choroid plexus papilloma, which is a rare, benign (noncancerous) tumor.  After a second opinion, it was clear the surgery was critical. In May of 1988, Joel had the tumor removed. Unfortunately, he experienced complications after surgery which included pneumonia and infection.  His progress was poor and in September his situation began to deteriorate. Sadly, Joel passed away on October 5, 1988
Summing up a man in words, especially a man like Joel, is impossible.  The ideal would be to know Joel, to have known him.   And in a way, it's possible.  Because he is present in this work.  His friends and family are present in this work.  The doctors and researchers ensconced in brain tumor research are present in this work, as well as are all of the patients and families affected by brain tumor diagnoses.  It is his work, and it is their work. Together, with Joel, may they, may we, continue working to bring an end to brain tumors.